Virtual
Consultation Form
Your first step is to fill out the below form. Please make sure to include the procedures that you are considering and the results that you are interested in achieving.
Once your form has been submitted, a member of our staff will reach out and contact you as quickly as possible to schedule your consultation.
Please contact (888) 592-0974 for more information, questions or to initiate the virtual consultation process.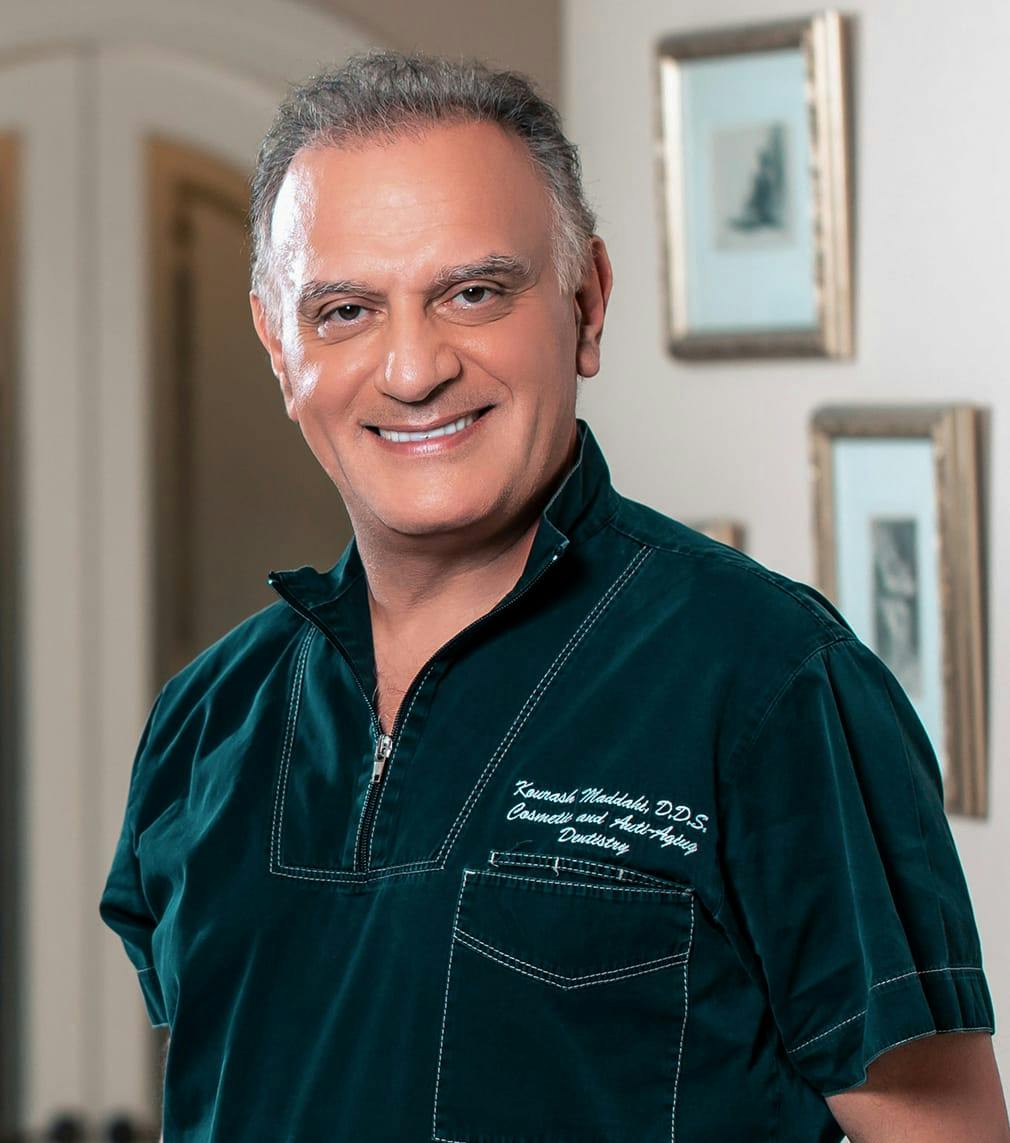 About

Dr. Maddahi

Dr. Maddahi is one of the most trusted experts in Anti-Aging, Restorative and Cosmetic Dentistry, so it is very common for our patients to travel to receive his treatment for these areas of expertise.

Many patients who are considering doing treatment would like to meet and talk with the doctor personally about their options, as well as have an examination by video to get a proper understanding of the options for the patient for their preferred treatment, as well as discuss the results that one would expect to see.

He has perfected the art of smile makeovers to ensure that the makeover is rapid, pain-free, and precisely crafted to give you a smile that is perfectly suited to your face and your personality.